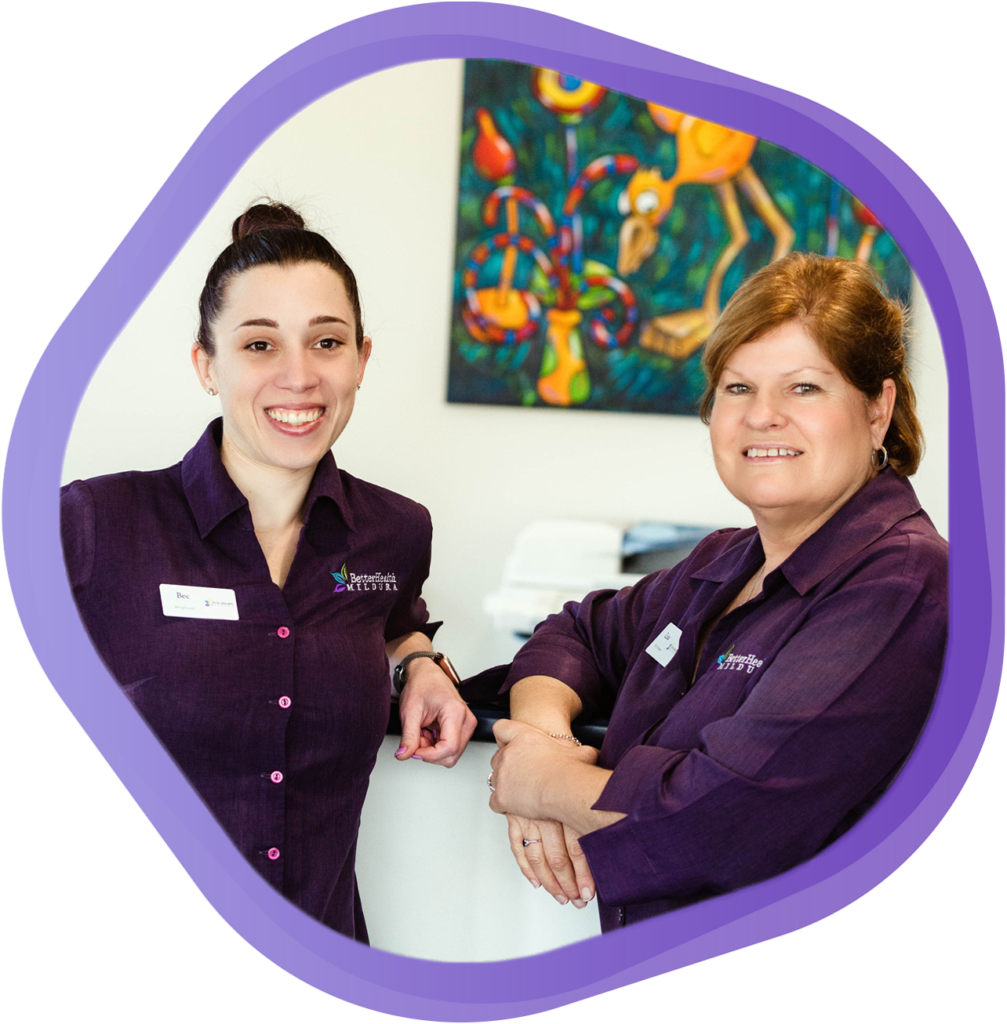 When you contact Mildura Kids Clinic you will speak with one of our friendly and helpful office staff.
Lisa Meyer is our Office Manager and has a wealth of knowledge about the services we provide and is able to steer any enquiries in the right direction.
Rebecca Kouzounian is our receptionist and she helps families find a suitable appointment and can answer all your general enquiries.
Cancellations:
Missed appointments make it difficult for children to maintain continuity in their therapy program. This may affect their rate of improvement.
If you need to cancel an appointment please make every effort to notify the clinic as soon as possible. You may be offered a make-up appointment time.
Please be aware that if you fail to attend, you may be charged a fee.
In the waiting room:
Our waiting room is a fun, well-equipped play area for children of all ages to explore.
We appreciate parents ensuring their children's play does not interfere with others or become a disturbance to the administration team or therapy sessions.