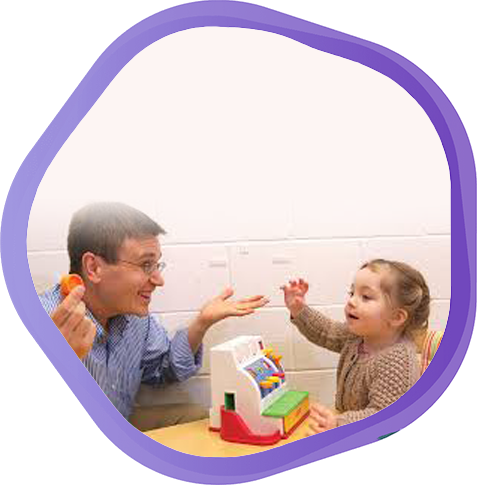 The Early Start Denver Model (or ESDM) has been shown to be one of the most effective techniques for preschool children with autism.
The Early Start Denver Model weaves Applied Behavioural Analysis (ABA) into play and social routines (like songs, rhymes, dancing and 'being silly').
The therapy team at Mildura Kids Clinic is excited to be providing this gold standard treatment for our pre-schoolers and their families.
What does ESDM therapy look like?
First session:
The first session will involve a one-hour visit during which the therapist will observe the child's play so that a developmental Curriculum Checklist of skills can be completed.
Parents help with information about the child's self-help and communication skills at home.
A set of objectives and teaching steps are carefully selected from the assessment information.
Follow-up sessions:
During follow-up visits (usually half an hour), the child gradually builds a relationship with the therapist through play, songs and joint attention activities.
The therapist follows Applied Behaviour Analysis techniques to teach the objectives that have been chosen, and integrates these into the play.
Parents and teachers are all provided with the objectives that are the focus over the teaching period, so that opportunities to expand skills into different contexts are not missed.
You can find out more about the Early Start Denver Model here